Family-Owned Small Business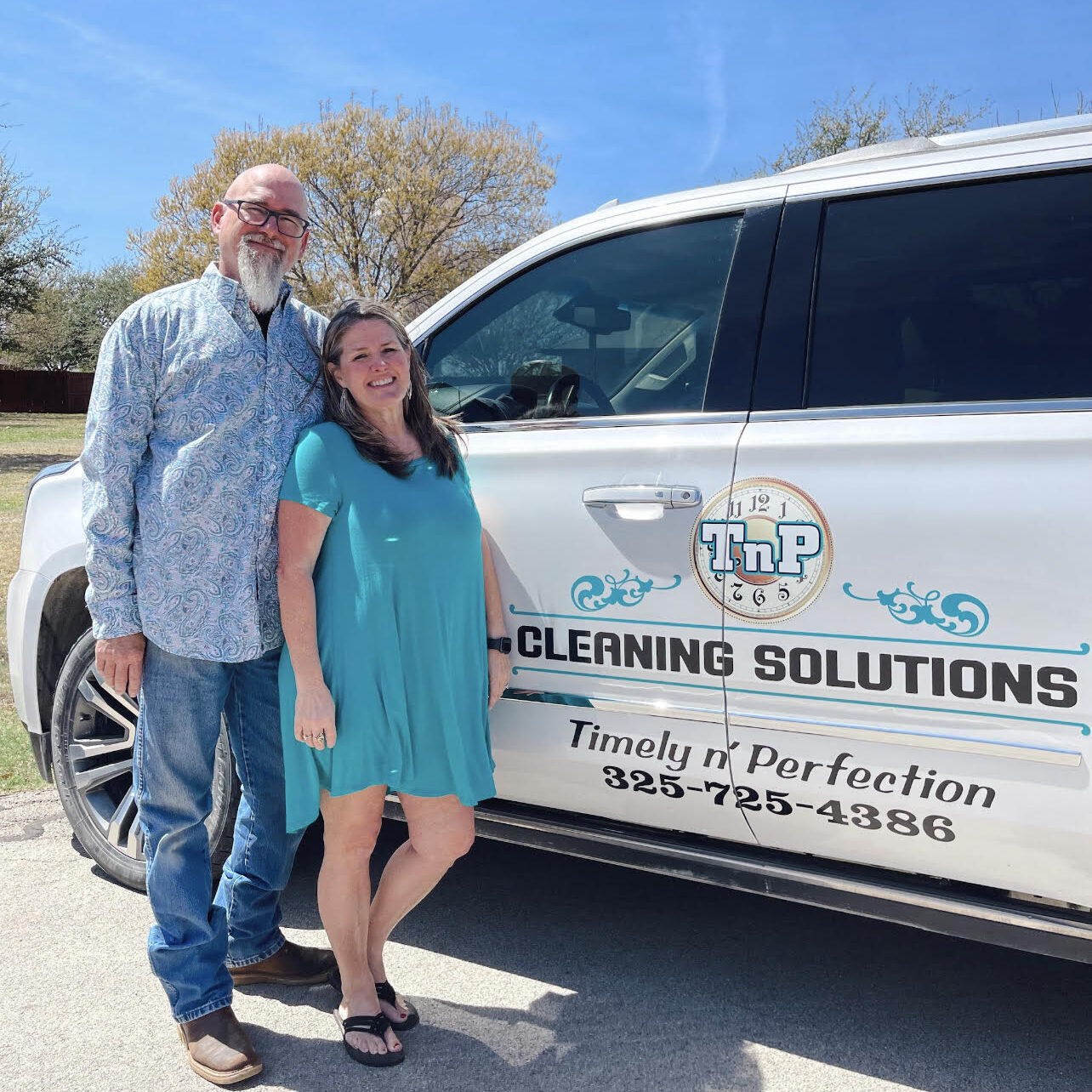 The story of our cleaning company
When Owner/Operator Pamela Northcutt started TnP Cleaning Solutions in May 2018 she wanted to provide commercial and residential clients with quality services.  Her qualifications and determination to help others has brought her dreams into focus.
Pam grew up in DeSoto, then, later on, moved to a small town in East, TX where she raised her 3 amazing children before moving to Abilene in 2012.  Where she then met her husband Todd. Pam and Todd enjoy being an active part of the community where they are members of the Abilene Chamber of Commerce, Dyess Team, and Abilene Professional BNI group.  Pam loves spending time with her family camping.  She enjoys quilting in her spare time and spending as much time as she can with her first grandson, Parker.
We Love giving back to the community!
We have also proudly partnered with Cleaning for a Reason because part of TnP's Vision is helping those in need in our community of Abilene, Texas!
TnP Cleaning Solutions is growing rapidly every day. We strive for "Timely n Perfection" with every cleaning service that we perform. We want to be a home cleaning company that appreciates its customers by providing unmatched customer service and paying special attention to our cleaning details. Over the previous years, we have had the opportunity to service many new developments within the Big Country including many new residential homes, TSTC College, Wylie East Elementary and Jr. High, Haskell ISD, and much more.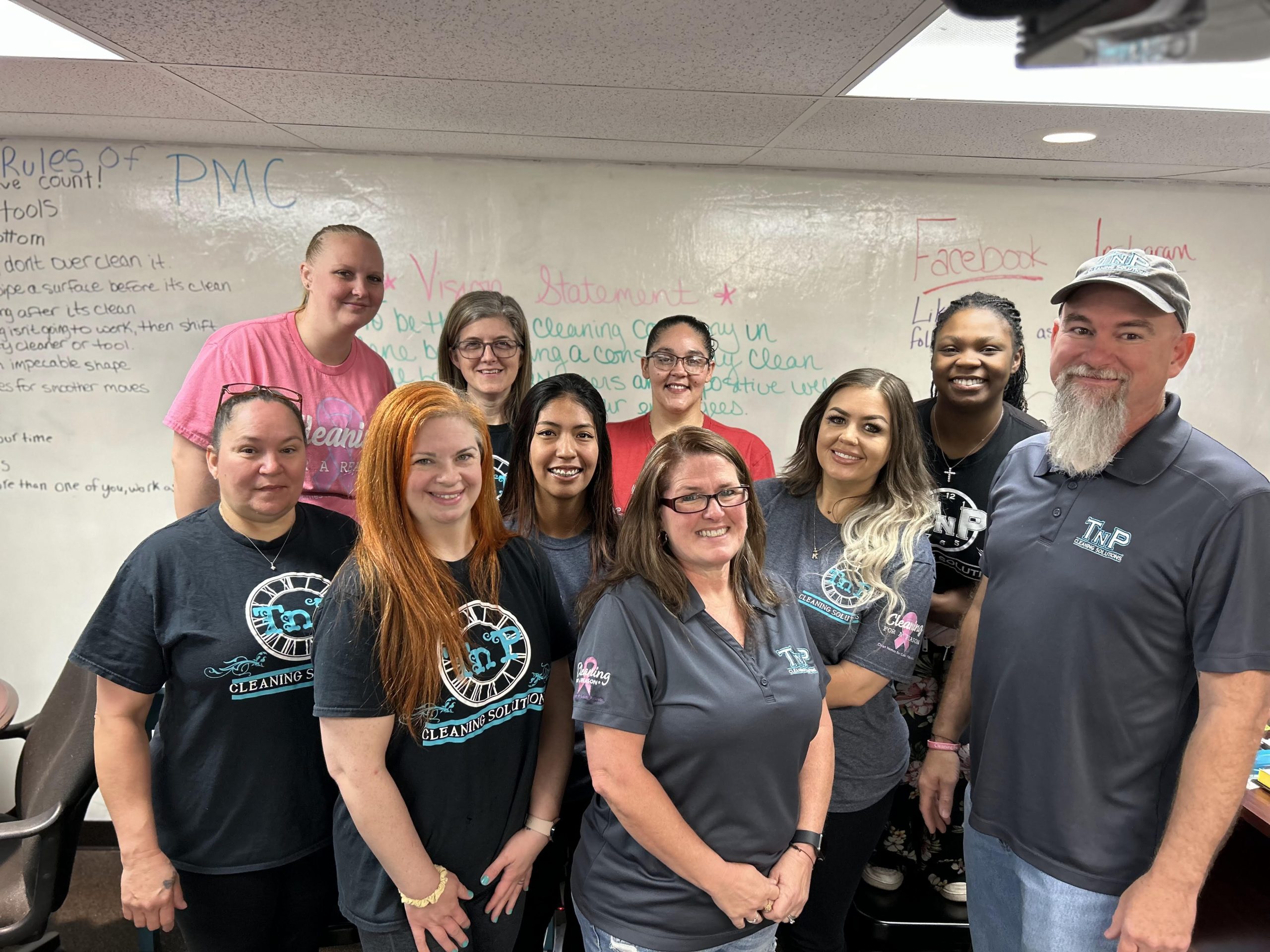 TnP Cleaning Solutions' core values are Helping People, Honesty, Consistency, Charity, Positivity, and Being Intentional.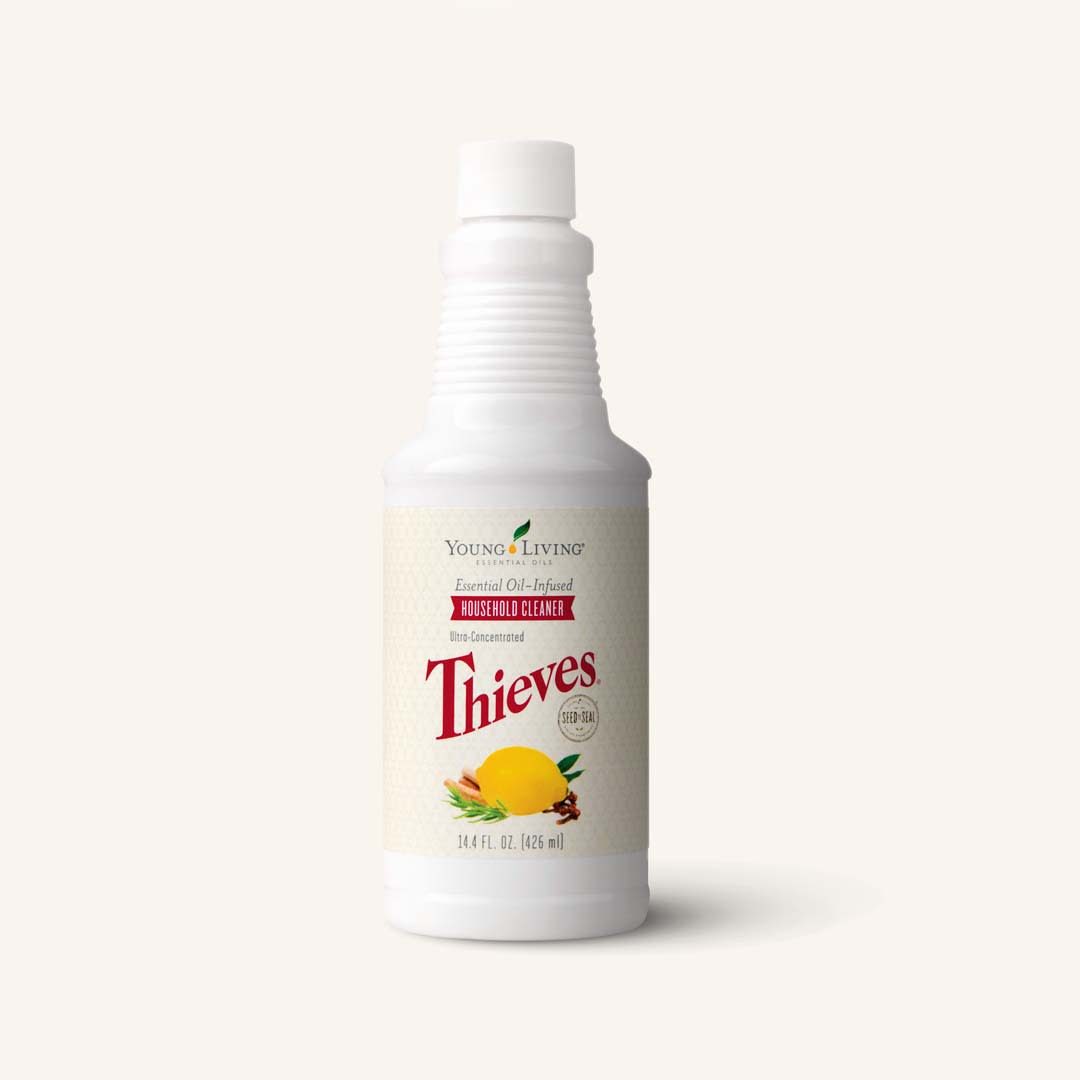 Green Cleaning
TnP Cleaning Solutions takes a health approach by providing green cleaning services. We use non-toxic cleaning supplies that are safe and efficient!
Ready To experience clean?
For immediate service or to inquire about last-minute availability call 325-725-4386 (M - F, 8:00 - 5:00). By submitting the form below, you agree to receive emails and/or text messages related to your inquiry. You may opt-out at any time.